truck | rail | floor | industrial


scales

The field of activity of the company "GAWAG" includes: production, supply, service and assembly of truck scales, rail scales, floor scales and other types of scales. We provide software for electronic weighing scales and weighing systems. We also rent heavy capacity test weights.

Zobacz nowy katalog Contact
About us
The field of activity of the company "GAWAG" includes:
production, supply, service and assembly of truck scales, rail scales, floor scales and other types of scales. We provide software for electronic weighing scales and weighing systems. We also rent heavy capacity test weights.
We produce:
truck scales:
– overrun
– recessed (at the level of the road surface)
rail scales
floor scales
hopper/tank scales
– Intended for warehouses, production lines, and also for EEx areas
Mettler Toledo
authorized partner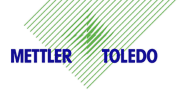 The company "GAWAG" is one of the three companies in Poland which is an authorized partner of Mettler-Toledo in the field of electronics by weight, used in the construction of truck scales, railway scales, tank scales and other weighing systems.
R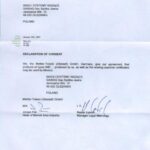 ealized by "GAWAG" installations using the original components company Mettler-Toledo meet the highest requirements for this type of products. The company "GAWAG" uses professional guidance Mettler-Toledo on the selection, installation and maintenance of the installation carried out by weight.
Najnowsze wpisy
Nothing Found
It seems we can't find what you're looking for. Perhaps searching can help.
Why you should choose us
Own production
Warranty
Wide assortment
Certificates
Best measuring systems
Experience
Some facts about our company
Wagi platformowe, paletowe, zbiornikowe